# Kahu Releases
This section includes release notes for each Kahu release. This includes which apps and services have been updated, and an overview of the changes made.
# 2023.1
This release includes a few new features:
Ad-hoc Exclusive Neighbourhoods
As an extension to exclusive neighbourhoods, ad-hoc exclusive neighbourhoods can be booked by anyone on the day.
Desk Booking Exports
Desk booking exports now include any custom tags, and whether the booking was auto checked-out.
Booking Panel
Booking panel LED brightness can now be configured.
Reporting
Reporting now includes occupancy sensor data, as well as a desk heatmap view to show per-desk utilisation.
# 2022.3
This release includes two main features: people search in the User App, and initial reporting functionality in the Workplace App.
People Search
This release includes the User App people search feature; when enabled this adds an extra tab on mobile (and is also supported on larger screens with an expandable section). When people have opted-in, you can search by name to find which desk someone has booked.
Reporting
This release includes initial reporting functionality in the Workplace App. This includes the ability to see utilisation statistics overtime, for both rooms and desks. See the "options" menu for ways in which the graphs can be customised.
Note: this feature will not be available immediately on release; once the background data processing is complete it will become available.
# 2022.2
There are several new features in this release, and some smaller improvements. There is a breakdown below:
Desk Booking
Exclusive Neighbourhoods
Email reminders
Standard neighbourhoods are bookable by anyone on the day, from a Booking Kiosk; they can also be booked by anyone without a neighbourhood assigned. This new feature adds in a new type of neighbourhood: exclusive neighbourhoods. These can only be booked by those people with the neighbourhood explicitly assigned - this applies both for in advance and ad-hoc bookings.
Email reminders for desk bookings can be setup to be sent on the day of the booking, if the booking hasn't been checked in.
Room Booking
Improved multi-day booking support
Workplace App Calendar shows non-accepted bookings if they are in a room's calendar or require approval
Locale Support
Configurable site locale
First day of the week and weekend locale settings are used by the User App and Workplace App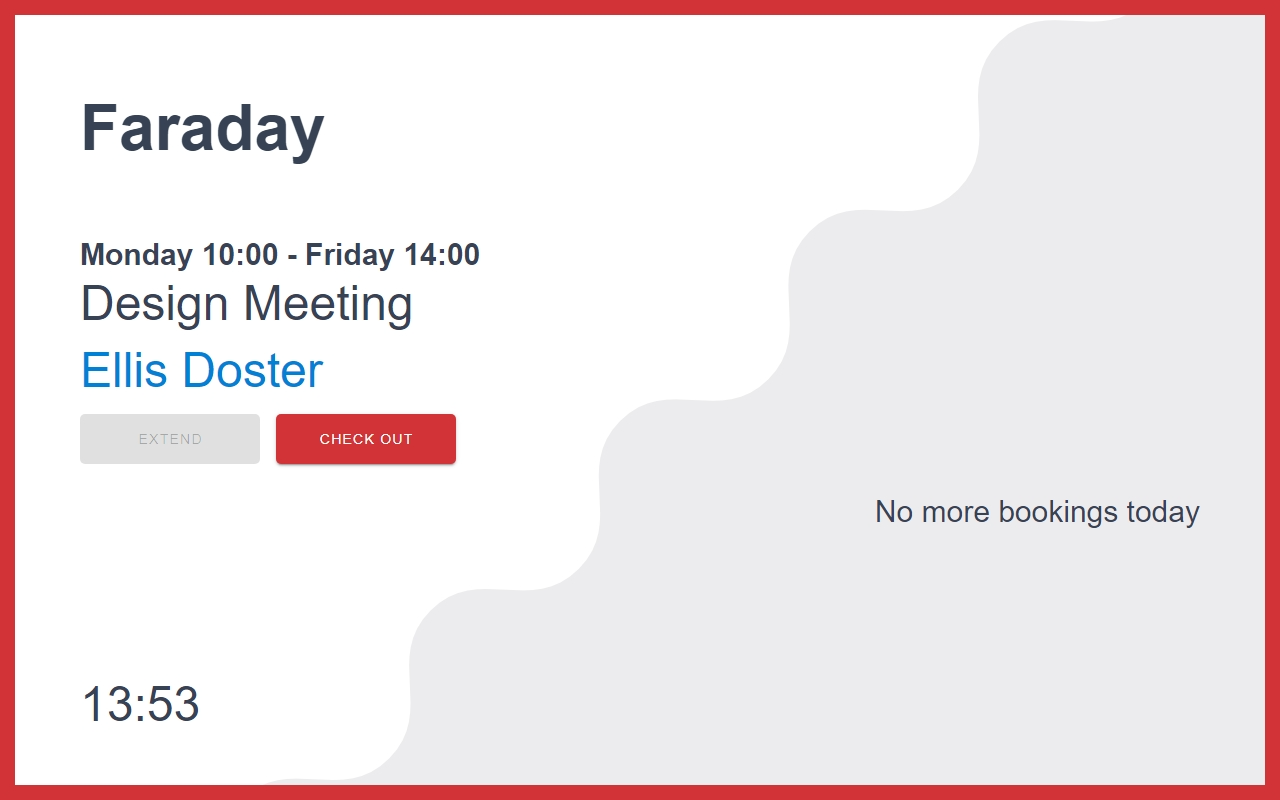 # 2022.1
For the first release of the year we have a few new features, and several bug fixes. See below for more details.
Dashboard
This is the first release of the dashboard, with a live overview per site, including total utilisation, and a breakdown for desks & rooms. This is found in the Workplace App, under the new Dashboard heading. Users with the Desk Booking Admin or Room Booking Admin role can access this.
User App
Config option to allow delegates to check in
Indicate desks in use
Show conflicts when editing room bookings
Workplace App
Calendar

Indicate which bookings have not been accepted by the room if M365 sync is enabled
"Enable auto check-in" option when creating or editing a booking
Hide rejected and not-accepted bookings by default
Don't allow dragging to a room with a booking

Dashboard: new dashboard section with live status
Desk Booking Export: Added "Created Via" field to show which app was used
Improved "not found" pages for people, cards, and users
Person Edit: Link to person if email is already in use
Person View: Show current desk booking
Site Selector

Group by country option
Improved how default site is set

Users List: Filter by role (e.g. show only People Admins)
Booking Kiosk
Book/Release All option for those with multi-desk permission
Tap to locate desk from search results
Booking Panel
Show an error dialog if there was a problem loading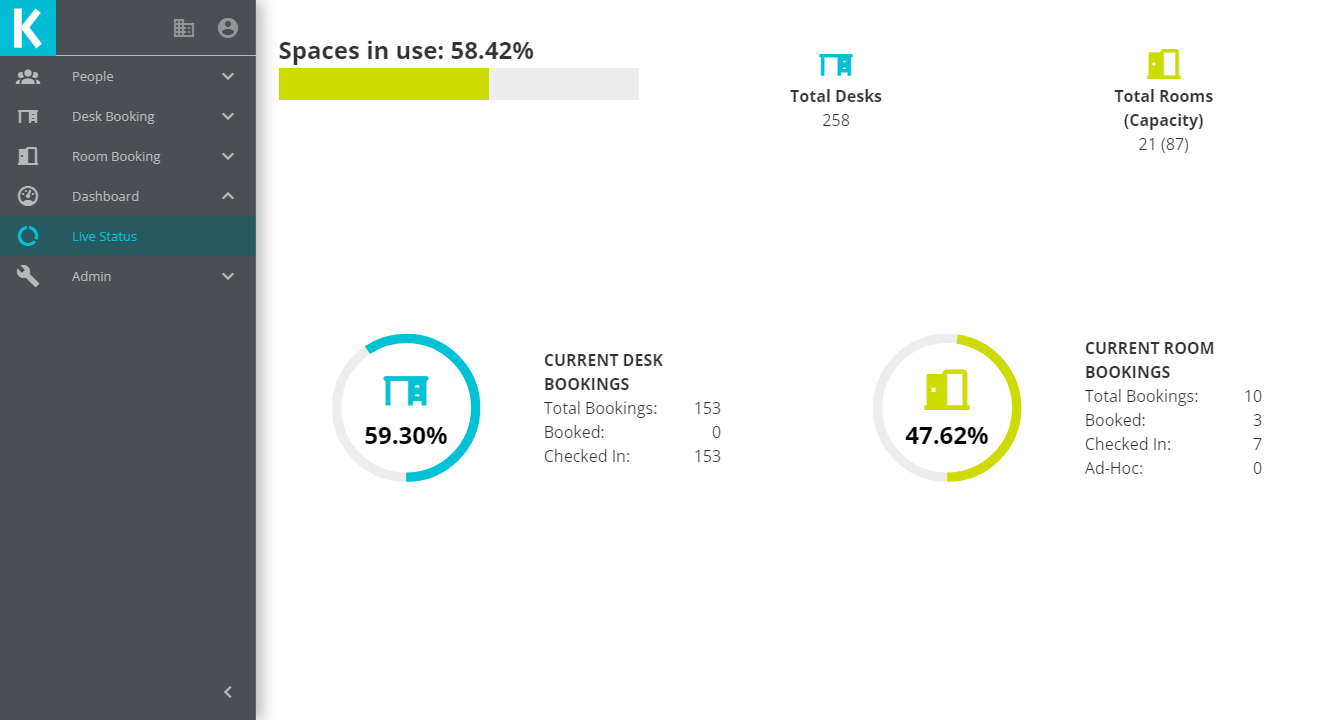 # 2021.21
Delegated Access
People can be now be given delegated access to someone else's bookings; this allows them to book on their behalf via the User App. The permissions for this are managed via the Workplace App.
User App
Added neighbourhoods and their associated colours to the map key
Show neighbourhood chair colours on the map (if configured)
Controls for delegated booking access
Workplace App
Delegated access permission editing
Bulk editing via Desk Settings
Neighbourhood editing via Desk Settings
Neighbourhood Circle editing via Desk Settings
Booking Kiosk
Map performance improvements
# 2021.20
User App
Show a specific error if user + person emails don't match
Fixed a bug where my-bookings weren't blue on days other than today
Indicate non-approved & rejected bookings
Workplace App
Fixed the message displayed when deleting a booking
Fixed an issue where Default Floor and Neighbourhood wouldn't show
Rejected bookings are shown as red in the calendar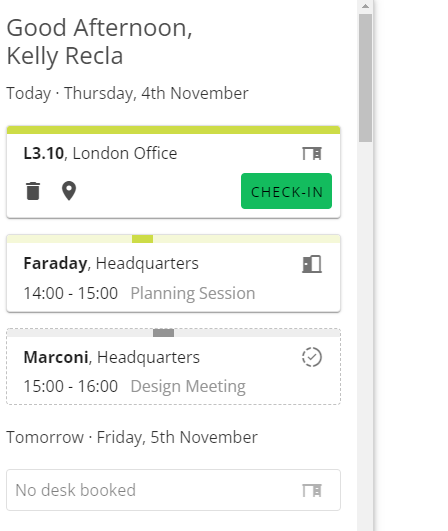 # 2021.19
User App
Improved support for sites with only room booking
Added a key to the map
Workplace App
Added a warning when moving a booking to a room without catering support
Fixed a theme issue where some buttons would not display or would have no text
Added more descriptive tab titles for each section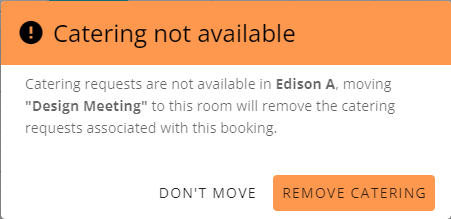 # 2021.18
User App
Basic catering support when booking a room
Double tap to zoom gesture on the map
Workplace App
Room booking popout update, tabbed sections are now used to display meeting details
Basic catering support when booking a room
Room bookings can now be longer than 6 hours when made from the calendar
Button to remove user's person link has been added to the user view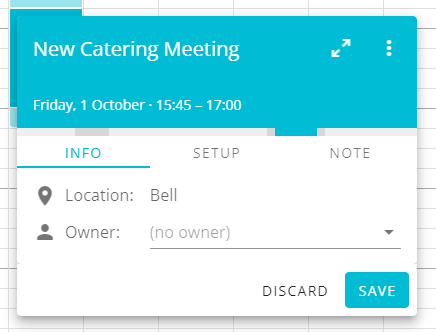 # 2021.17
Kahu to Outlook (Microsoft 365) Room Booking Sync
Outlook Events are now created and edited in the correct time zone
User App
Preferences (default site & display name) are now editable via Account Menu -> My Preferences
Past bookings no longer show on the bookings list
Workplace App
Preferences (default site & display name) are now editable via Account Menu -> My Preferences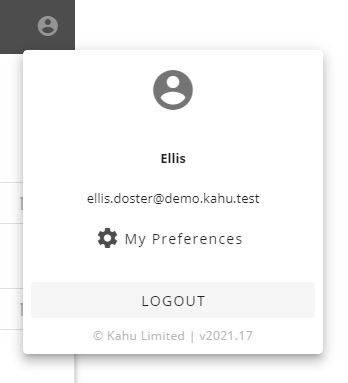 # 2021.16
Booking Kiosk
Wait for the theme to load before showing the kiosk app
Include in the booking data that the kiosk was used to create the booking
# 2021.15
User App
New bookings list design to accommodate room bookings
New Room Finder functionality for booking a room
Upto 10x map loading speed improvement
Number of days that can be booked in advanced is configurable
Workplace App
Desks are now bookable via the Desk Settings page
# 2021.14
Kahu to Outlook Room Booking Sync
The Kahu to Outlook Room Booking sync has been revamped, this includes:
Various bug fixes & improvements
Full multi-location support
Workplace App
In line with sync changes there is a big update to the Workplace App Calendar as part of this release:
The booking popout will show if a booking has multiple locations
Booking View: You can view bookings in the sidebar, which will show details for all locations
Room Filter: you can now select which rooms to view on the calendar, from any site
Room Filter Presets: you can save a room filter to use again later
Booking Panel
The Booking Panels have been updated to work with the new sync and Workplace App.
# 2021.13
User App
Improved custom domain loading sequence
# 2021.12
Workplace App
Added "create user" flow for creating guest accounts
Fixed a card printing bug
User App
Custom domain theming fixing
# 2021.11
Workplace App
Card printing improvements (including font-size adjustment)
# 2021.10
Workplace App
Portrait card printing support
Theming
Theming support for the Workplace App, User App, and Booking Kiosk
# 2021.9
Brivo Sync
HID 37 Bit w/ Fac. Code card format support
Workplace App
HID 37 Bit w/ Fac. Code card format support
# 2021.8
Booking Kiosk
Fixed a bug where greeting would show incorrectly for the time-of-day
Fixed a bug where you couldn't book at certain times of day
User App
Fixed a security bug around people set inactive
Fixed a bug where the greeting may show incorrectly due to timezones
Fixed a bug where users couldn't book desks if they had a room booked
Highlight desks booked by the logged in user (they show as blue)
Default bookings to the start of the day
Workplace App
Make deleting a person fully auditable
Fixed some header styling (Cards & Users)
Only allow bookings export download if there is data
Sort the Users list (by email)
Sort the sites list on the User View
Show card UID in person card history, if available
Help
Outline some known issues with Microsoft 365 Room Booking Sync
Add a note about Room Booking approval via the Workplace App
# 2021.7
Workplace App
Changes to cards, people, site memberships (inc. access control), and users are now auditable
New Admin section, with Audit Logs
# 2021.6
Brivo Sync
HID Corporate 1000 card format support
Workplace App
HID Corporate 1000 card format support
Show card details (format, number, etc...) in a tooltip (on hover)
Add cards byu facility code + card number
# 2021.5
Workplace App
Card assignment bug fixes
# 2021.4
Booking Kiosk
Support for a wider range of card types
Workplace App
Support for a wider range of card types
Support for manually entering card numbers
# 2021.3
Workplace App
More detail in the desk bookings export
Fix a bug that stopped desks from being disabled
# 2021.2
Kahu to Outlook Room Booking Sync
The Workplace App Room Booking calendar now allows edits which will show up in M365 (two-way sync)
Minor bug fixes and performance improvements
# 2021.1
Workplace App
Read-only Room Booking Calendar